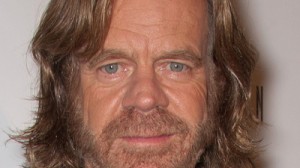 William H. Macy, the star of "Shameless" walked onto the set of the morning show Live! With Kelly and confessed he had skin cancer.
Macy, with a clean band-aid on the bridge of his nose, confessed to have undergone surgery to remove basal-cell carcinoma (skin cancer).  Some public images found through Google show a small mark on his nose, which Macy claims a result of years of sun damage with no sunscreen.
He said, "I have many, many stories, but the truth is I have a basal-cell (carcinoma) and I couldn't make any of the others work. I did bar fight, I did damsel in distress, and what I've come up with so far is, 'If you think I look bad, you should see the surgeon.'
He also said later, "I'm Scots/Irish heritage, and (that's what I get for) spending a misspent youth in Georgia with no sunscreen."

Basal-cell carcinomas, also commonly referred to as BCCs, are abnormal, uncontrolled growths or lesions that arise in the skin's basal cells which line the deepest layer of the epidermis. They often look like red patches, pink growths, shiny bumps, or open sores.
Up to two million American's are diagnosed with Basal Cell Carcinoma each year, making it the most common of all cancers. One out of three people diagnosed with cancer will have BCC.
If not treated, BCC can be disfiguring. In some rare cases, Bccs can multiply more rapid and metastasize (spread) to other parts of the body, becoming deadly.
If you have a questionable mark, see your doctor or dermatologist.