September marked the 11th anniversary of September 11th attacks. Even after so much time the far reaching effects are still being felt. Fourteen types of cancers have been added to the list of illnesses caused by the tragedy, bringing the total to 58. The additions covered by the James Zadroga 9/11 Health and Compensation Act, were approved by the National Institute for Occupational Safety introduced back in June. The updates of the regulations are effective thirty days after the ruling is published in the Federal Register.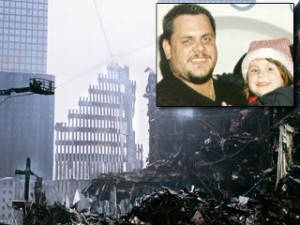 James Zadroga was a NYC police detective that died of respiratory disease. His condition was found to be directly linked to his exposure to dust and toxins at Ground Zero. He was healthy prior to his time in the recovery efforts at the attack site. Many weeks after his time at the previous site of the World Trade Center he started having a persistent cough that progressed into shortness of breath and eventually he became unable to walk more than 100 feet without difficulty breathing. He was awarded a settlement in 2004 after the conclusion that his sickness was related to 9/11 dust exposure. He passed in January of 2006.
The outcome of this ruling is an important step in the efforts to provide care and treatment to the people who helped and survived the 9/11 attacks. The Zadroga act did not before include cancer due to a presumed lack of evidence that linked it to toxins at ground zero. An article in the New York Post states that almost 400 people living near the site as well as rescuers have passed away from cancer since 9/11. The 2.7 billion fund awarding settlements to victims could reduce individual claims with cancer included in the program. Cancer was added, but will more money be added as well? Thomas Gilmartin who suffers from lung disease and sleep apnea said to the Post. "It's crazy. Every time, we got to fight. It's two years since Obama signed that bill, and nobody's got 10 cents."
According to Reuters the death toll is more than 1000 from 9/11 related illnesses. Around 40,000 people are being watched around the country and 20,000 workers are being seen for 9/11 sickness by the World Trade Center health program. More names have been added to the wall honoring New York City fire department deaths from teams working at the site of the attacks.
Included in the 58 cancer types covered by this fund are breast, colon, lung, skin, ovarian, esophagus, and stomach cancers.
Adding cancer to the program to help the survivors, rescuers, and recovery crews will help so many more people suffering from 9/11 related illnesses who were not previously receiving the care that they need and deserve. This is just another step to make all the wrongs on that day right in the ongoing journey to recovery.
Additional information can be found here: http://www.cancer.org/cancer/news/news/ruling-adds-cancer-to-911-health-benefits
Back to DCA Cancer.org